Takeda Clinical Trials
Our Approach
Takeda is committed to transparency and integrity in fulfilling our core mission to develop innovative new medicines by promoting better health and brighter futures for our patients.
Read our policies
Browse Trials
Tell us what you're looking for. We make it easy to find the trials most relevant to you.
Find Trials
FAQs
You have questions, we have answers. Learn important background information and answers to your questions about clinical trials, including information you can find on this site.
See FAQs
---
Sharing Data, Sharing Knowledge
Qualified researchers seeking access to patient-level data from Takeda clinical trials can visit the Vivli portal to make a data access request.
Learn more about patient-level data access or click on the Vivli logo to make a request now.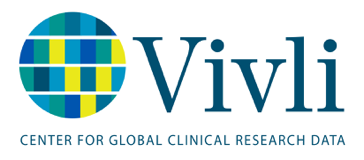 ---
Expanded Access to Investigational Drugs
Clinical trials are the most common route for patient access to investigational drugs before they have been proven safe and effective for their intended use and achieved regulatory approval. Information about Takeda's open clinical trials is available on this website or on www.clinicaltrials.gov.
In some cases, Takeda may be able to provide patients access to its investigational drugs outside of a clinical trial if certain conditions are met and if permitted by local law and regulation via Expanded Access sometimes referred to as compassionate use.
Learn more about Expanded Access at Takeda.
---
Independently Sponsored Research Collaborations
Takeda provides support for unsolicited, independent clinical and basic science research that addresses important medical and scientific questions related to our compounds and therapeutic areas of interest through its Investigator Initiated Sponsored Research (IISR)[?] program.
Learn about Takeda's IISR Program.